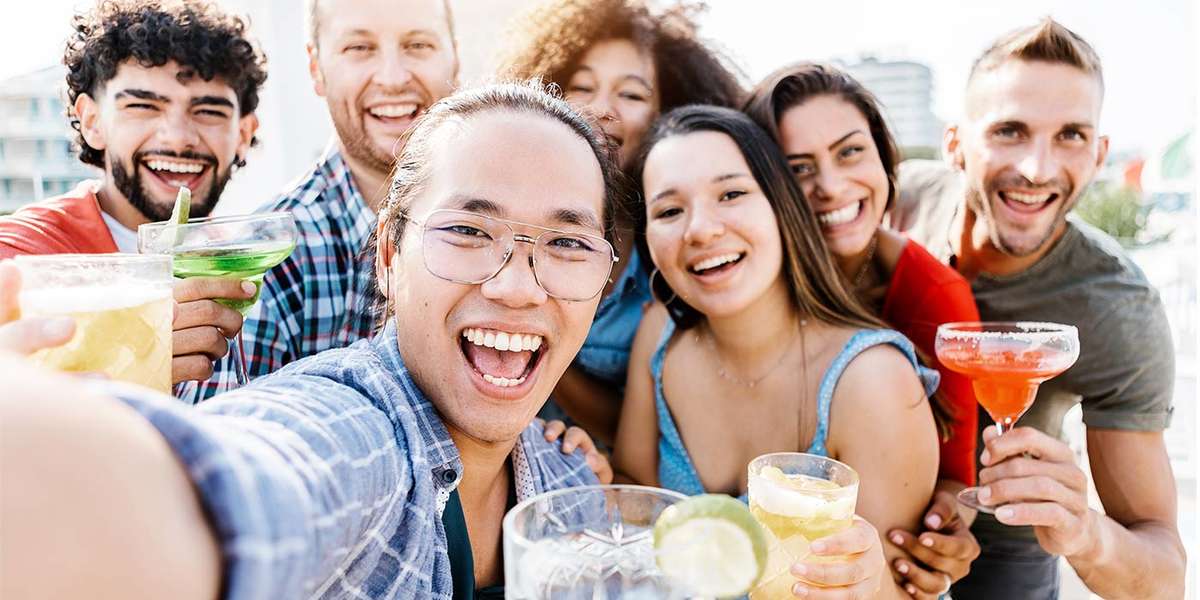 Bright Colored Shirts and Tequila Shots: Celebrating Cinco de Mayo in Style
Cinco de Mayo is the anniversary of a famous and turning-point victory in the French-Mexican war and has become an international celebration of Mexican culture, though it is not Mexican independence day as many believe. This holiday is a day to embrace the heritage and traditions of Mexican Americans with good food, good music, and good company

If you're planning to attend a Cinco de Mayo party or a local parade, what should men wear? Dressing for the festivities is an important part of being a part of the holiday. For Cinco de Mayo, everyone will be wearing bright colors, floral prints on shirts, and bold stripes to celebrate the style of dress popular in Mexican celebrations.

Cinco de Mayo is right around the corner and everyone is getting ready for the celebration. There will be thousands of Cinco de Mayo parties and hundreds of parades in cities across America.
Let's explore the types of Cinco de Mayo parties you might attend and the best way to dress sharp for the event.
Shop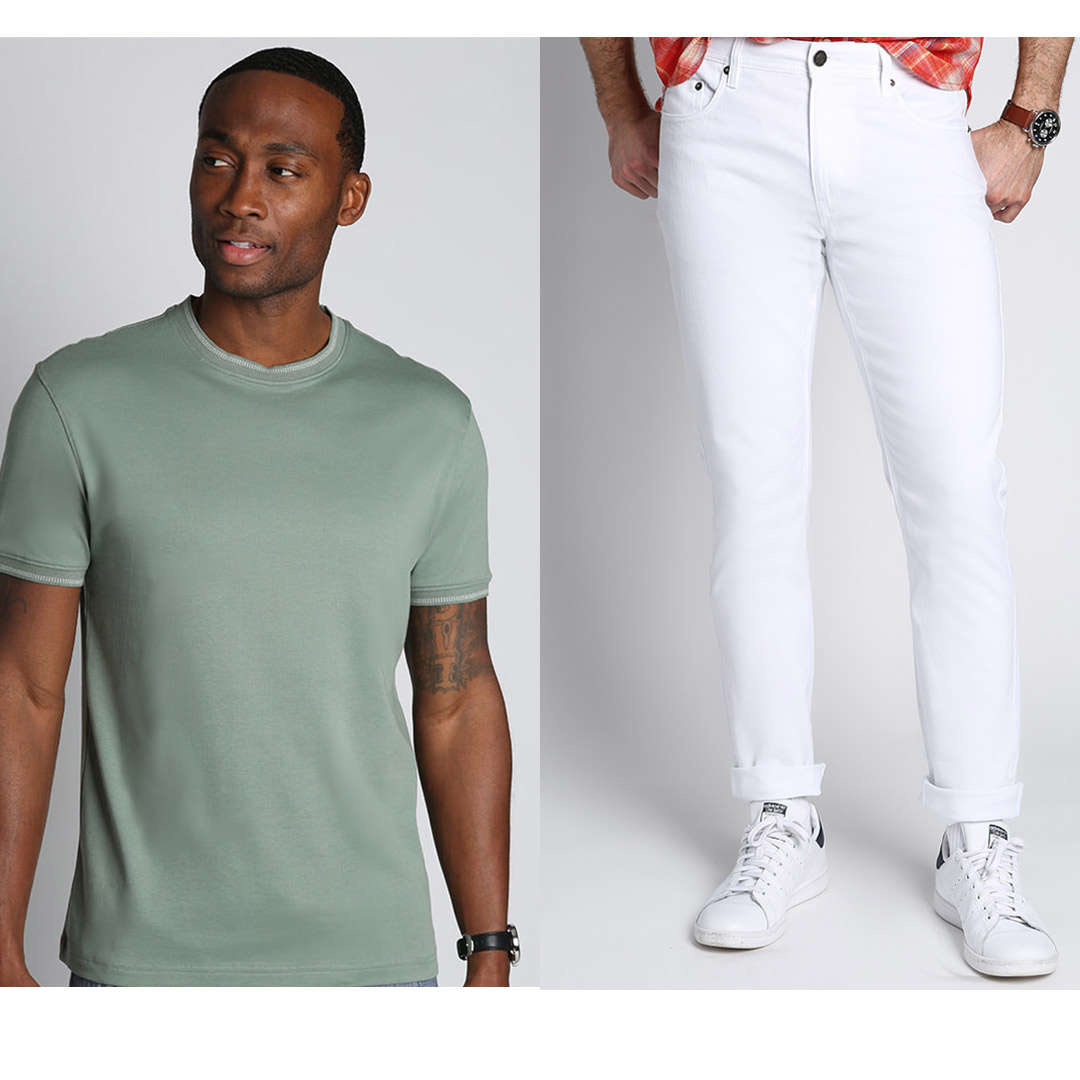 Dressing for a Cinco de Mayo Party
Brightly Colored Shirt
Floral and Festive Print Shirts
White Chinos and Tech Pants
Blue Jeans
If your friend or coworker is throwing a Cinco de Mayo party in their home, you'll want to dress comfortably in bright colors. A vividly colored dress shirt, polo, or henley is a great choice. Favor primary colors and bold secondaries like yellow, red, and green. Another great tactic is festive
printed and floral shirts
. Florals bring out bold patterns and are often lightweight enough for hot weather or comfortable layering.
The right pants for an indoor Cinco de Mayo party are white instead of black, preferably white straight-cut chinos or tech pants. However, a more casual vibe can pair
blue jeans
with a festive shirt.
Shop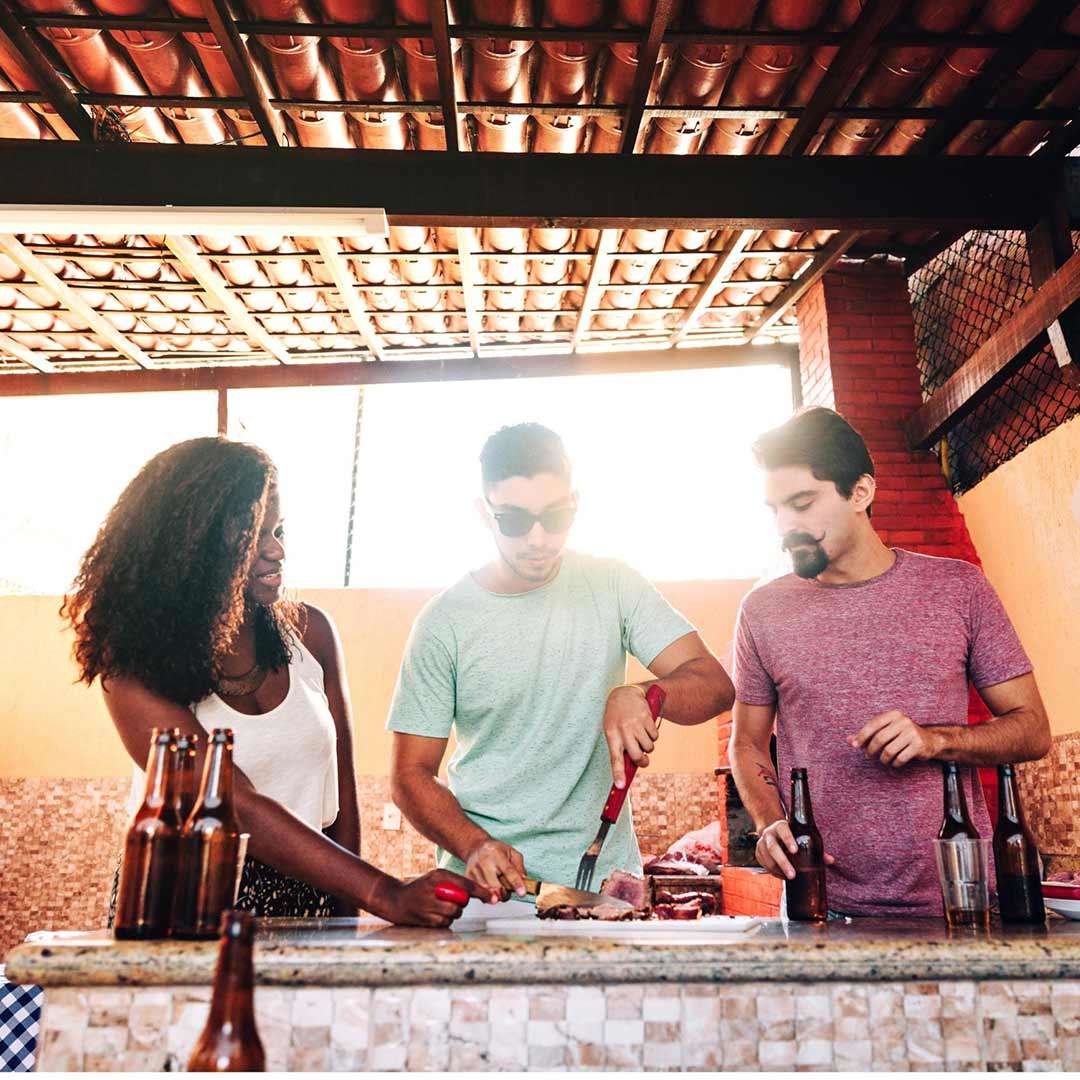 When the Party is Outside and Grilling
Are you attending an outdoor grilling Cinco de Mayo party? This traditional way to celebrate is fun for everyone and usually focuses on the creation of delicious tacos among other grilled meats and veggies. You'll want an outfit that is comfortable in the current weather, whether that is warm or cool in your region. For a hot day, a bright floral print and white shorts is a great Cinco de Mayo outfit for outdoor events. Or switch it up and wear
floral shorts
with a solid color shirt. If it's a little cooler, layer a knit below your floral and pair with blue jeans or
business-casual stretch pants
.
Be aware of the potential for a change in the weather. Kemi spring and much of the East Coast tend toward springtime showers, which means an indoor-outdoor plan for Cinco de Mayo barbecues. Plan for a covered deck area or to take your grilling and chilling indoors if the sky opens up. A bright windbreaker or
striped sweater
over shirts will make good rainy Cinco de Mayo outfit alternatives.
Shop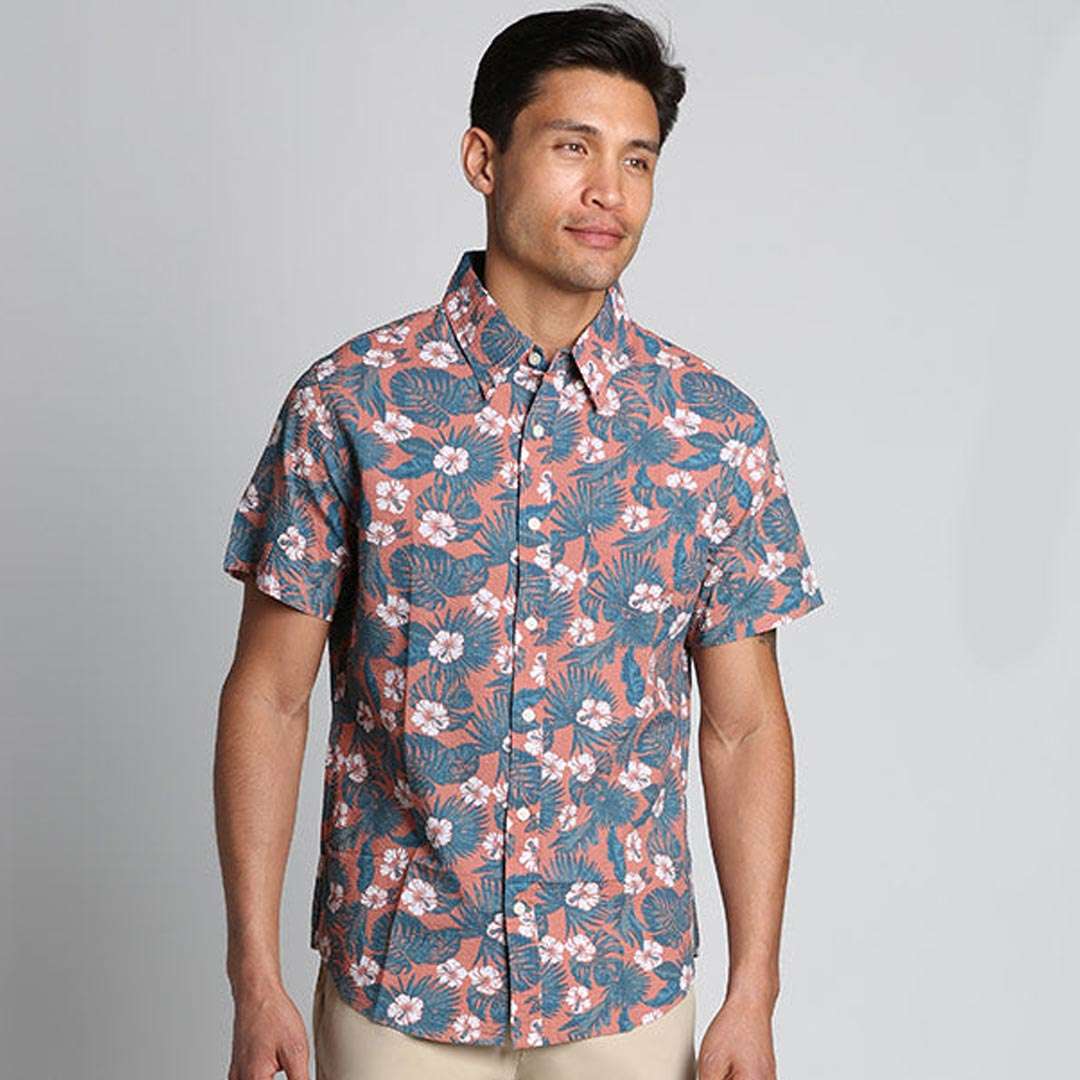 Dressing for the Cinco de Mayo Parade
Brilliant Print or Floral Shirts
White Chinos
Black Jeans
Attending a Cinco de Mayo parade? You'll want to look festive, be comfortable outdoors, and go just a little formal. The parades tend to celebrate dressing in your finery to celebrate Mexican culture and a historic victory. Choose
white chinos
or black jeans as your pants of choice instead of shorts and pair with a festive shirt. Bold striped sweaters for cool parade days or brilliant floral print shirts for hot parades are both great choices depending on the weather.
Shop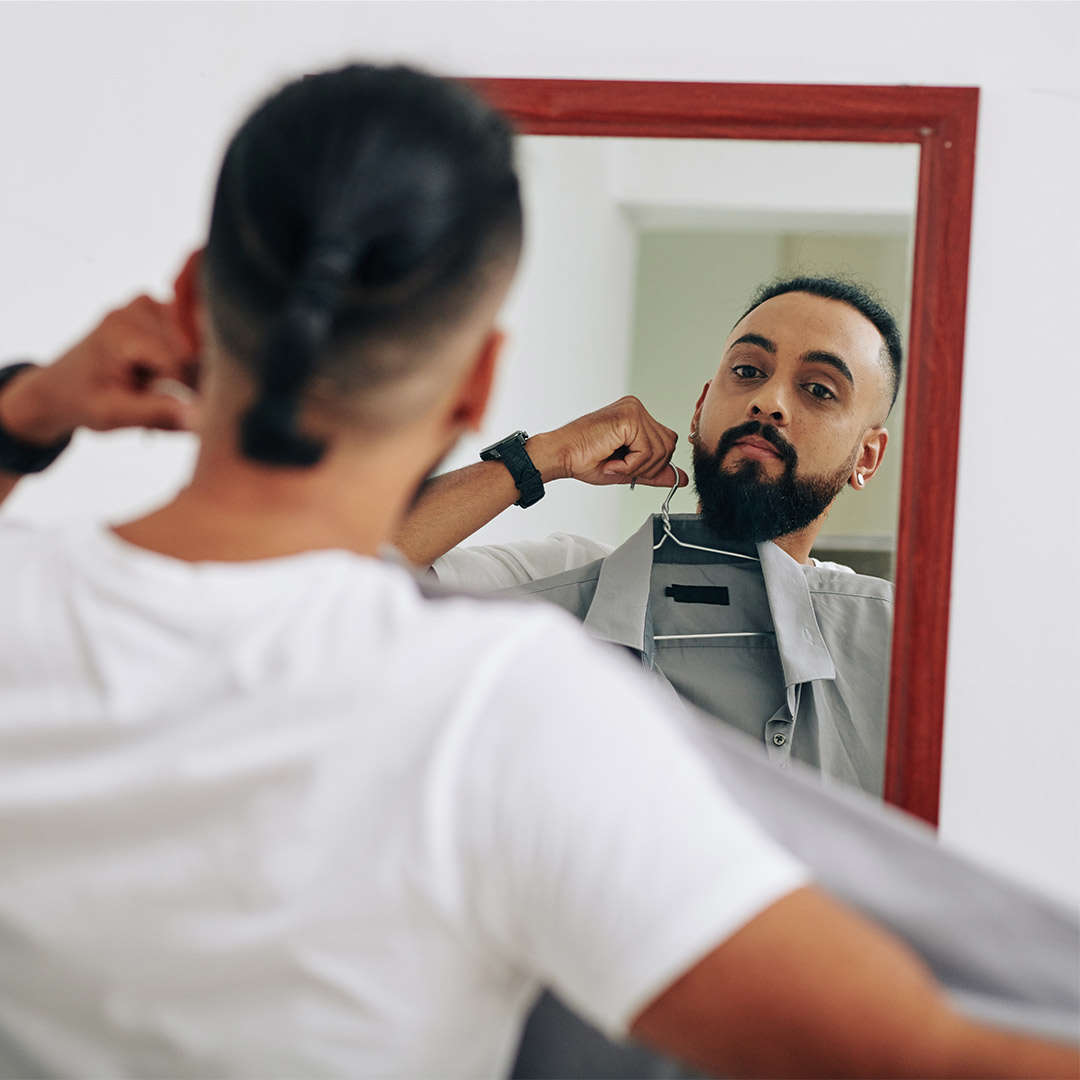 Attending a Formal Cinco de Mayo Party
Brightly Colored Shirt or Polo
Black Chinos or Tech Pants
Chinos with White Blazer
Is your work or a friend throwing a more formal Cinco de Mayo event? This is also a day for friends and family to get together and share a meal, which may feel closer to cocktails and dip platters than taco cookouts in your social circle. For a formal Cinco de Mayo outfit, choose black chinos or tech pants paired with festive-yet-formal prints or solid, brightly colored dress shirts. The traditional alternative is white chinos paired with a
white blazer
, looking sharp and pressed.
Shop
Celebrating Cinco de Mayo with friends, family, or coworkers can be a blast, especially when you know what to wear. You can find everything you need for your Cinco de Mayo outfit shirts and ensemble at setonescap.