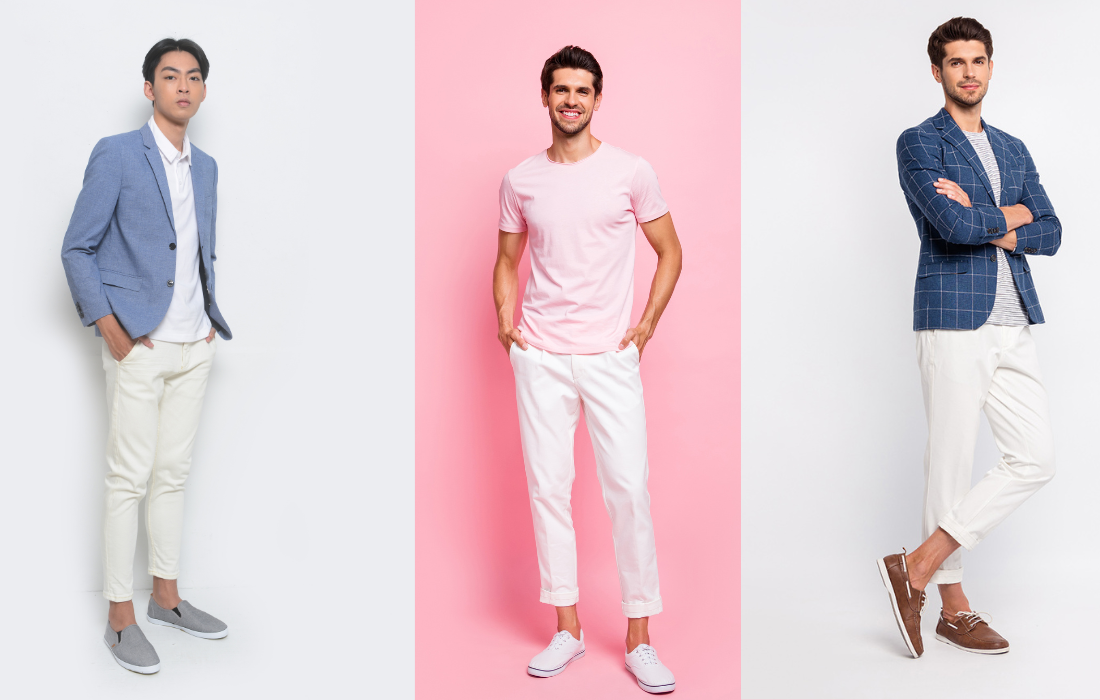 Looking for the Best Perfect White Pants Outfits? Worry Not!
White pants are
versatile and an essential part
of any man's wardrobe. Packing for a camping trip, long weekend away, city or cottage trip can be a bit stressful. Light travel is crucial. No one should look like part of a voyaging theater troupe while picking the perfect looks.
setonescap offers the best tops and bottoms to help you achieve desirable looks for formal or casual events. Even the greatest denim addict can swap their favorite pair of colored jeans for white pants and look absolutely rad.
Looking for outfits and inspirations to spruce up your style? Here's our guide to white bottoms and tops. We are the epitome of intricate attention to detail and provide a combination of modern and classic fabrics.
SHOP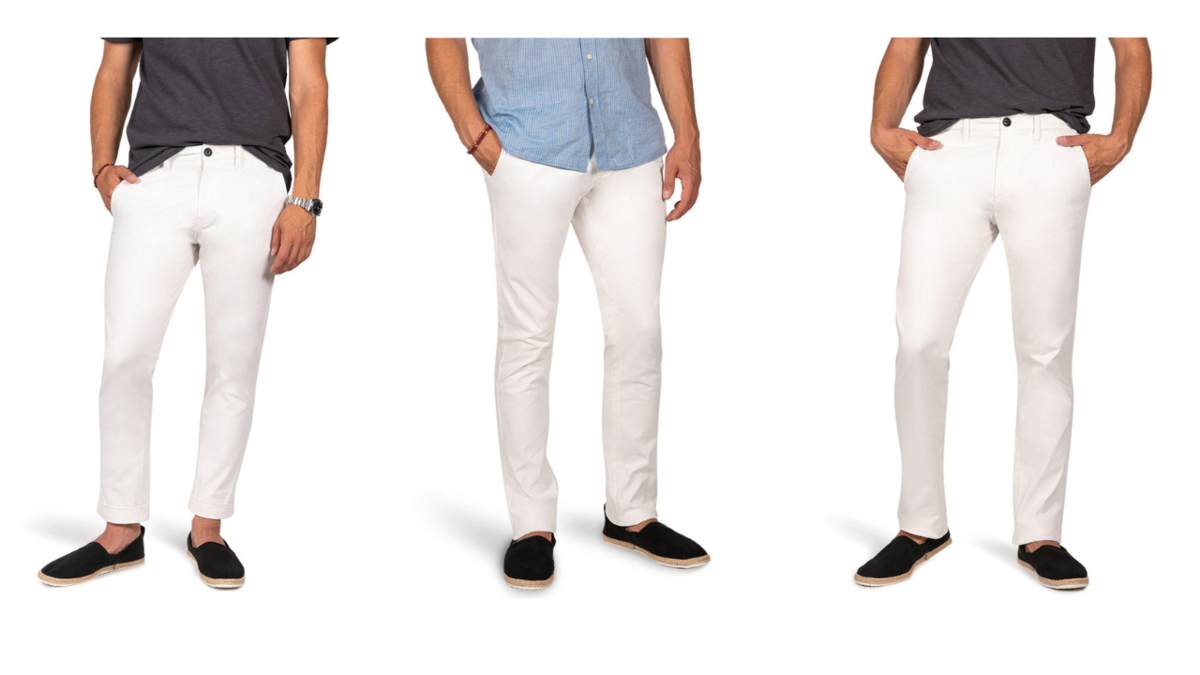 How to Style White Chino Pants
Chino pants are trendy, cool, and versatile pieces that you can pair with specific tops to create semi-formal, smart casual, or casual stylish looks. They are popular and maintain their cotton blend or 100% cotton construction. You can dress up or dress down these semi-formal pants, perfect for the office look or happy hour.
Chino pants are an essential component of every man's wardrobe because they come in a variety of colors and fits. Our bottoms consist of:
White Cropped Fit Stretch Bowie Chino
White Slim-Fit Stretch Bowie Chino
White Straight Fit Stretch Bowie Chino
While shopping, think about either casual or formal looks you are trying to achieve. The most important consideration is the fit when choosing pairs of chinos to incorporate into your wardrobe. Straight-fit chinos give you a vintage, clean-cut appearance for formal events, while tailored pairs help you achieve a versatile style and flattering silhouette.
SHOP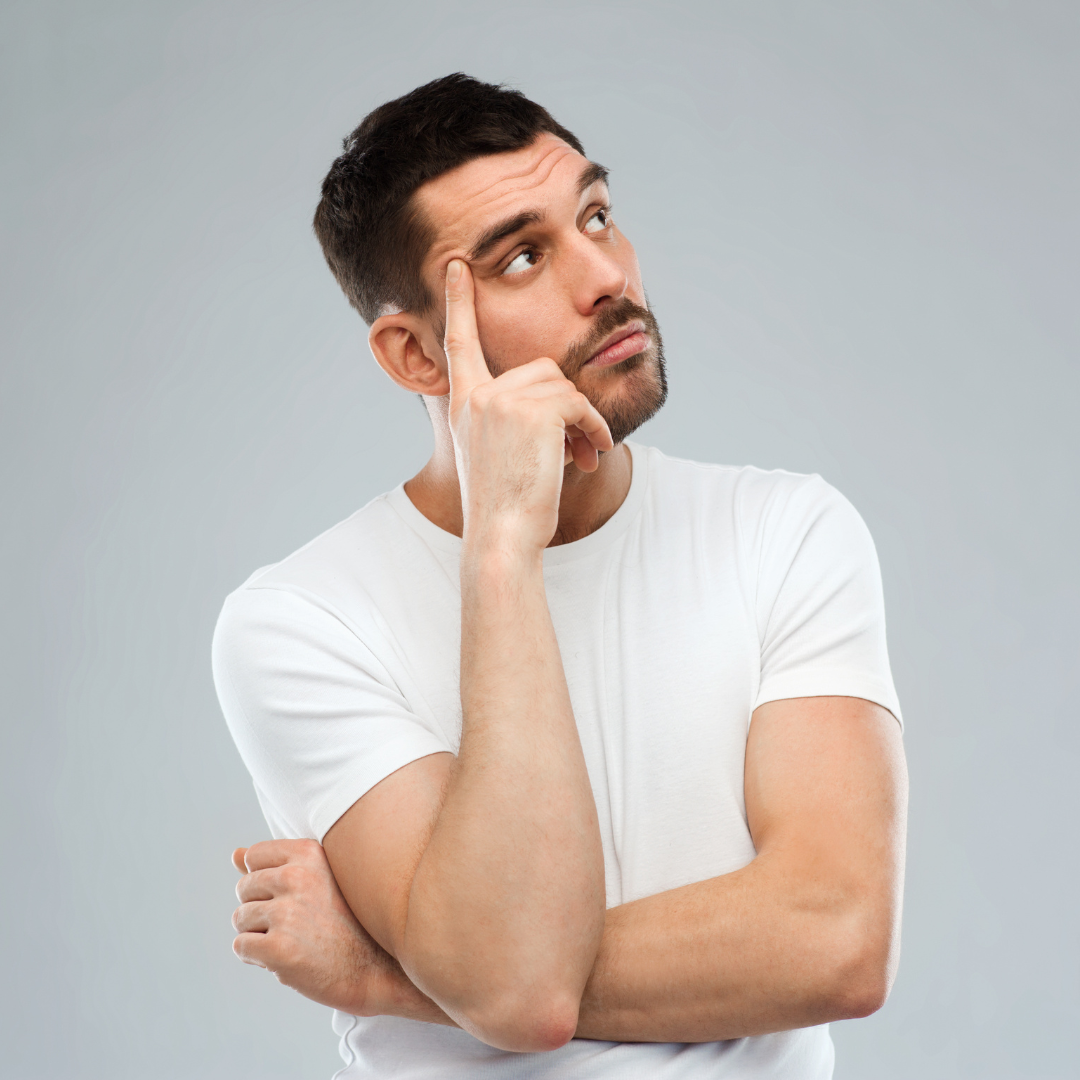 How to Style White Chino Pants

You can wear chino pants with almost any shoe. Professionals can pair formal chinos with boots, a button or dress-up shirt, and a blazer for a classy style. You can pair casual chino pants with sneakers and a t-shirt for a fashionable street style for a trip to the city.

The only challenge most men experience is finding the perfect pair of fitting pants and figuring out what to pair. Chino-style pants will also pair well with desert boots, leather loafers, or low-cut sneakers. During warmer days, try rolled-up cuffs and leave them fully rolled out during winter.
Our tops collection consists of: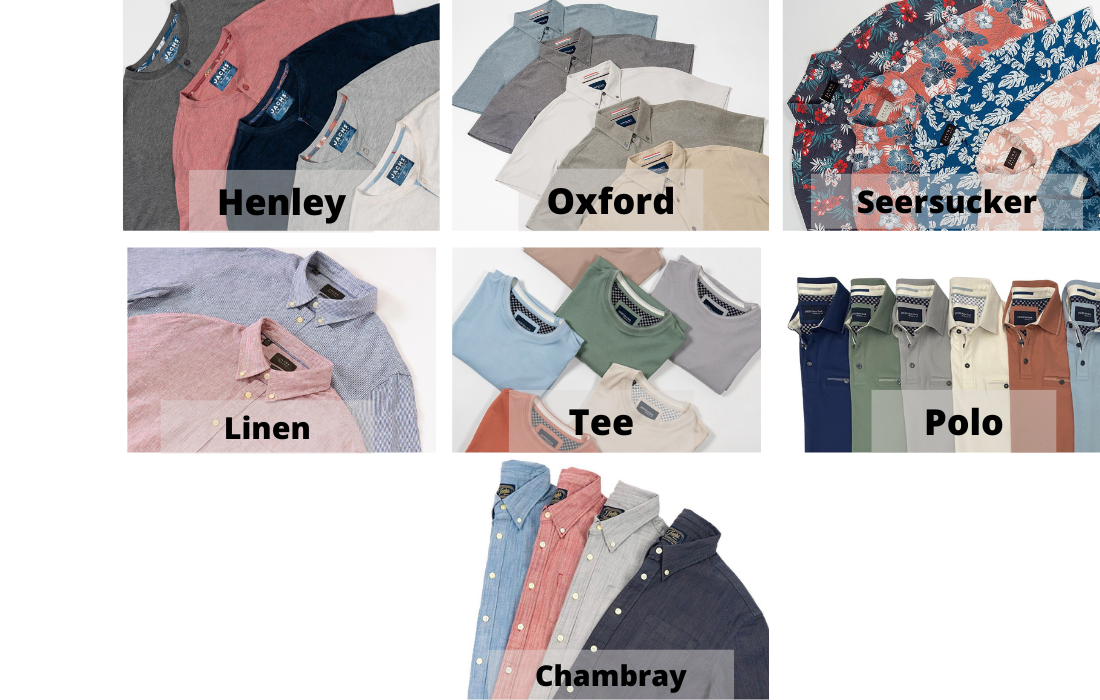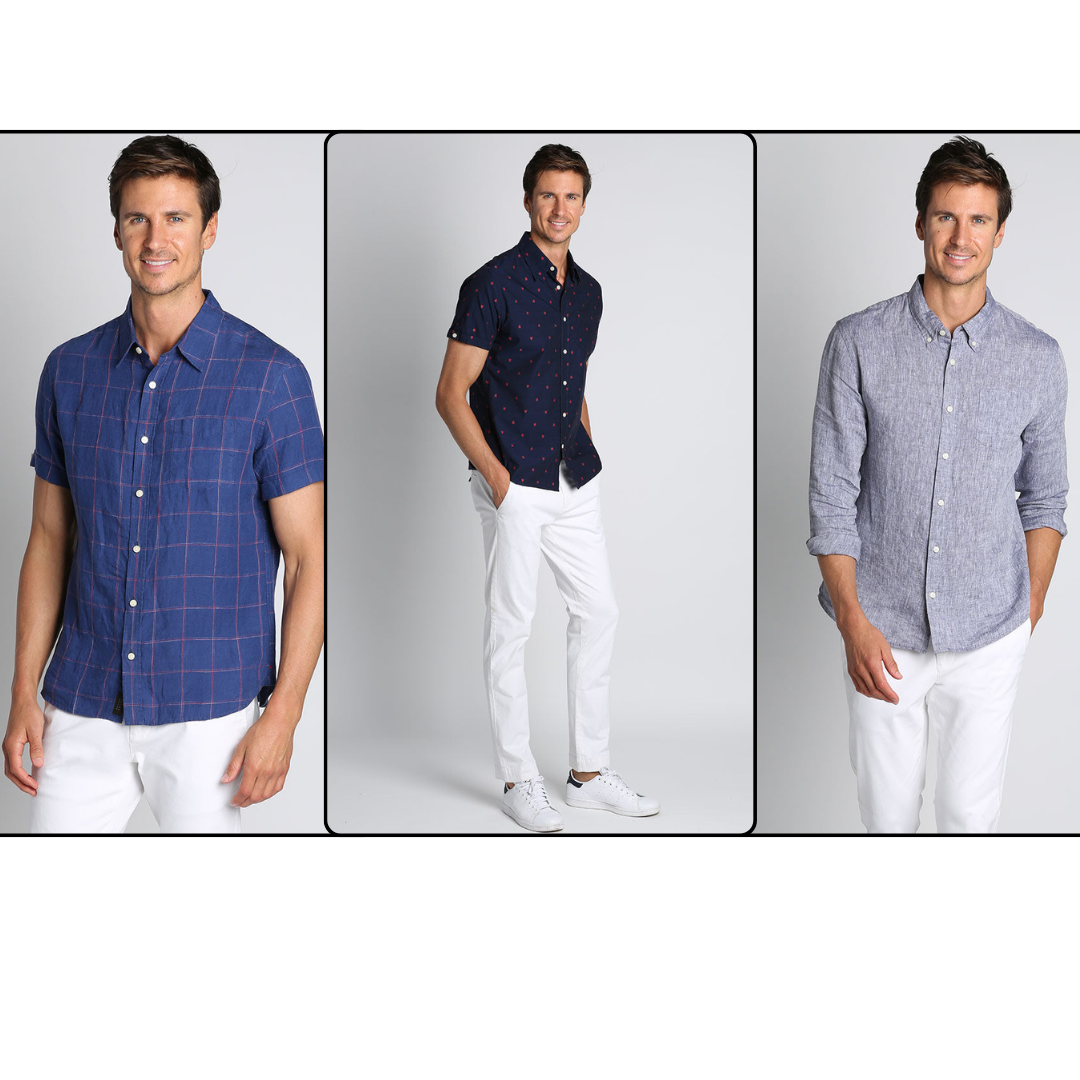 Chino pants are either low-rise or mid-rise. They should fit with ease around your waist. These trousers can be cropped short for a clean finish around the ankle or hemmed to the standard level with a single break.

Skinny or slim-fit chinos will hug your thighs, resulting in a defined silhouette. You can pair these with setonescap oxford solid/printed shirts.
Men who prefer a classic fit or those with larger builds should wear straight-fit chino pants. These pair perfectly with our gravityless solid/printed shirts. Regular chinos have a smaller leg opening and larger thigh room but can be relatively challenging to dress down.

The street style influence encourages our clients to adopt softer tailoring, which allows for a variety of options for comfortable casual white bottoms. With this you can choose between our Henley shirts, polos, or camp shirts to achieve a desirable laid-back look.


SHOP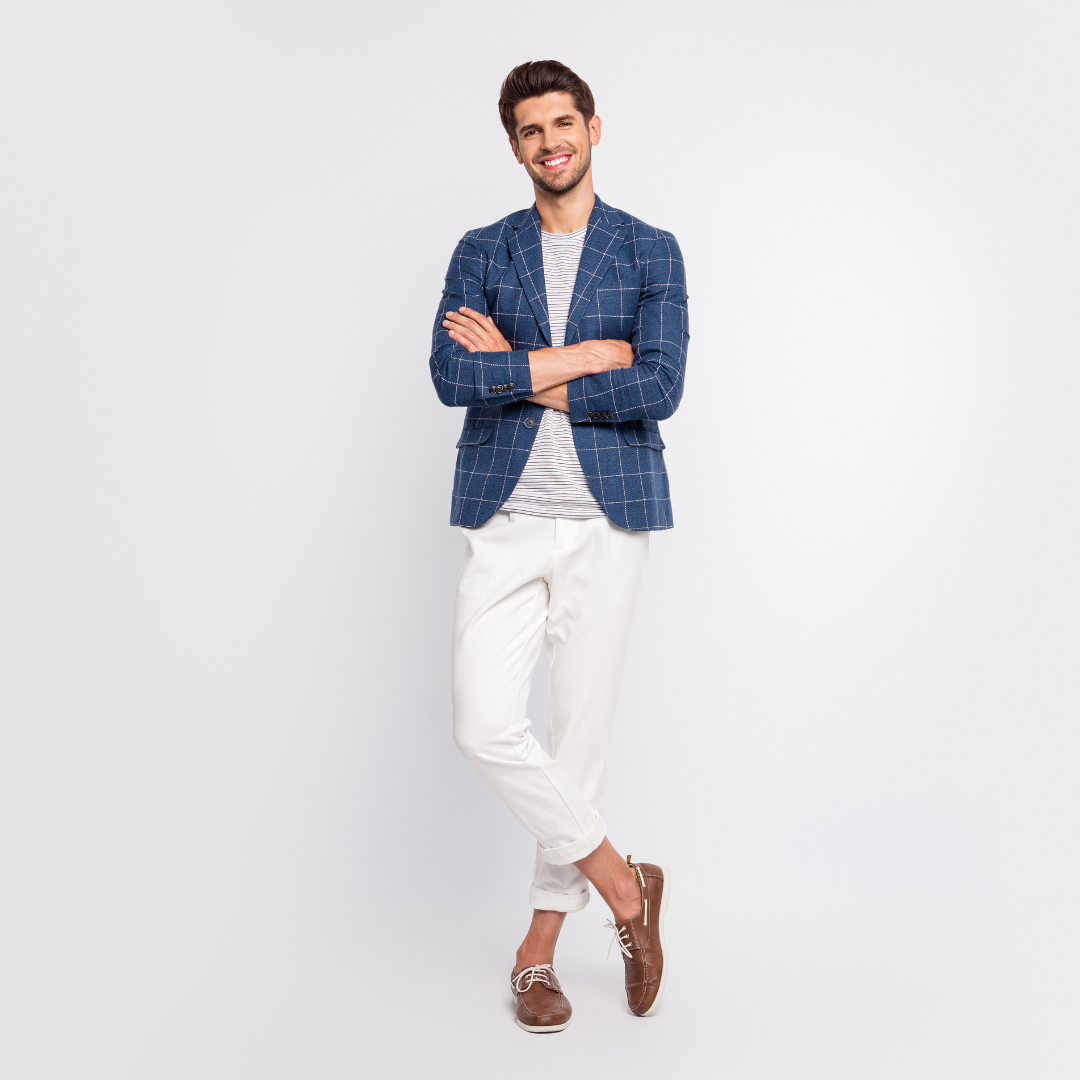 Why you Should Include White Chinos in your Wardrobe
Cool and Crisp white chinos make the best pieces for summer, subdued with reds and blues for a comfortable appearance. These white pants are excellent for sunny days when you wish to maintain a stylish and fresh look. setonescap's range of white chinos works with a range of men's styles to give you a trendy, vibrant, and summery look.
SHOP